CHISAGE Commercial Battery Storage Systems
Storage systems for commercial batteries store immense electrical energy. They are typically for future consumption. Their saved energy came from solar sources and was produced as power for commercial applications. Moreover, battery storage systems are effective solutions for decreasing power costs and ecological impacts.
CHISAGE designs battery storage systems with suitable components. We ensure their power management tools' efficient forecasting performance. That includes storing and discharging energy, making them reduce utility charges. You can tell us your specific requirements, including their setups, sizes, and other special features. Also, our team can provide your desired designs, depending on your business requirements. 
We can support your commercial projects, whether you need support power or an off-grid storage system!
CE76120-150
Commercial Battery Storage Systems with 76V 120Ah 150kWh LFP Battery Cluster
How It Operates
The battery storage systems for businesses operate in three suitable ways.  
At day, renewable energy resources charge the battery storage system.

To define storage energy utilization, here are the software factors to consider.
Utility cost rate

Weather patterns

Consumption records

Solar generation
3. On increased usage, the system discharges the power. That saves and gets rid of overpriced charges.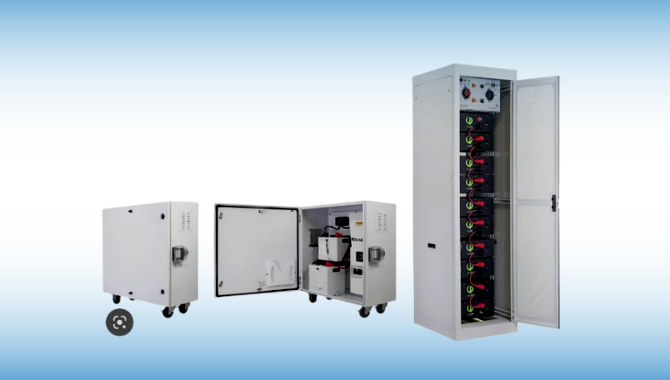 Benefits of Using a Battery Storage System
The battery storage system for businesses has various advantages, including the following.
Decreased Energy Cost:

Battery storage helps lower energy costs, which is more practical than conventional electric sources.

High Renewable Consumption:

Solar-powered storage system guarantees efficient energy usage without waste.

MIC & MED Controls:

Battery systems are set automatically according to input and output capacity. That helps prevent charges.

Emits Lower Carbon:

The batteries in the system improve renewable utilization. It is an efficient backup when your system cannot generate enough electricity you need. 

High Energy Strength:

Diesel and extra refills are not required in recharging and returning energy supply.
Comprehensive Functions
The commercial industry uses battery storage systems due to their numerous following functions.
Prevents peak loads

Improving self-consumption

Supplies energy for custom electric vehicles

It gives electricity to off-grip spaces

Supporting power ability

Prevents grin development
Different Suitable Applications
The commercial battery storage system has comprehensive applications. Consider the below information.
Buildings. A recommended battery storage improves the availability of power supply. 
Isolated Microgrids. Storage batteries provide a reliable supply of power from multiple sources. 
EV Charging Stations. Its capability for ranges of usage is increased, specifically in charging EVs.
Renewable Intergration. Make the power network's use of renewable energy as efficient as possible. 
Connected Microgrids. The storage batteries guarantee a constant source of electricity for resilient microgrids.
Commercial Plants. To support the required power needed, most plants install storage batteries. 
CHISAGE Add-on Services
The battery storage systems' services are tailored well to customers' needs. In this way, it guarantees that the offered solutions are appropriate and meet needs. Listed below are the covered services:
Schedule Monitoring
Servicing for inspection of the components is done in a set timetable. 
Impromptu Maintenance Request 
Unplanned requests for doing equipment tests, boosting, and troubleshooting are received. 
Parts Plan
The needed supply for new parts is available with quality capacity. 
Operation Diagnostic 
Tracking for abnormal performance is tracked with on-site or remote servicing.
Standard Battery Storage Specification
Battery Module

10.24kWh

Storage Capacity

600Ah

800Ah

1000Ah

1200Ah

14000Ah

Charging Voltage

200A

300A

400A

400A

400A

Dimension (mm)

600x800x988

600x800x1166

600x800x1388

600x800x1610

600x800x1833

Weight

350kg

460kg

570kg

680kg

780kg

Nominal Voltage

51.2 volt (optional)

Lifespan

10 to 20 years

Discharge Temp. Range

-20℃ to 60℃

Charging Temp. Range

0℃ to 60℃

Communication Method

Canbus-Inverter, RS232-PC, etc

Certificates

UN38.3, ISO 9001:2015, MSDS, IEC62619(Cell)