CHISAGE Commercial Solar Inverters
The solar inverters for commercial applications are typically large. They are designed with about 30,000 watts to 500kW capacity. However, there are comprehensive options available to suit your specific commercial purposes. Our expert team will guide you in choosing the best ones for your business. That ensures you a quick return investment while achieving your business goals.
CHISAGE is a trusted manufacturer that can customize your solar inverter specification needs. That includes their voltages, sizes, installation location requirements, and more. Moreover, we design solar inverters using high-quality raw materials with advanced tests. It guarantees you excellent inverter performance and warranty.
 Feel free to contact us today!
How it Works
The overview of how solar inverters function is detailed below in a brief description. 
Cells on solar panels gather light from the sun. 

Direct current, or DC, is called the energy collected. And after that, they will be transmitted to the inverter.

The inverters then convert the transferred DV into alternating current or AC.  

With usable electricity, the appliances will function normally. AC can support commercial equipment such as lighting and more.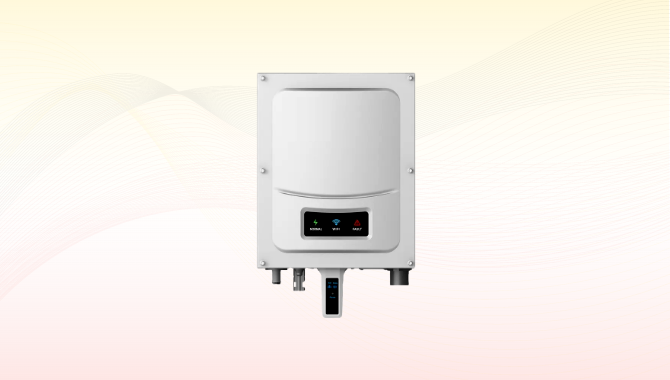 Benefits of Using Solar Inverters for Business
Solar inverters for commercial use offer advantages for any business. Its performance is efficient and perfect for supplying the needed usable electricity. Additionally, this helps the companies to operate with fewer financial expenses, such as utility bills. 
These offer more benefits when using solar inverters for commercial use. More of them includes in the list below. 
Advantages of saving budgets 

Achieve a successful solution to potential electricity price hikes.

Supply for all powdered appliances and systems in business 
Suitable Commercial Areas
Solar inverters' beneficial qualities are typical for the following commercial areas.
Hotels

Repair Shops

Warehouse

Factories

Golf Resorts

Pharmacies

Distribution Centers

Banks

More
Quality Features
Commercial-use solar inverters are designed with high-quality features, such as follows.
Efficiency: The solar inverters' efficiency in performance contributes significantly to delivering usable AC in the business.
Model: Solar inverters are accessible in numerous models and prices. They have specs specially designed for commercial projects.
MPP Trackers: Maximum power point tracker is an efficient converter in solar inverters. It maximizes electricity output.
Warranty: The warranty service covered for a commercial solar inverter is ten years. That includes labor and parts.
Start-up Voltage: They generate the lowest start-up voltage. For utmost optimization, its described in detail on the datasheet.
Commercial Solar Inverter
Inverter Efficiency

95%

Inverter Type

Off-grid, on-grid, hybrid

Input Voltage

48V

Output Voltage

220V

Size

310mm x 373mm x 160mm

Weight

50kg

Color

grey, white, custom 

Battery Capacity

150 Ah

Power

340 W

Operating Voltage

single-phase, two-phase, custom

Number of cells

72  
*Its units may vary due to model type