CHISAGE Grid Tie Inverter with Limiter
The grid inverter with limiter are designed to save energy, and for preparing brownout that could possibly happen. It is excellent to use for distant places that cannot have an electricity source. We produce this inverter because it is economically friendly and sustainable to lessen your problem with the high electric bill.  With that, you can help minimize the problem in our green environment against burning and production processes just to produce electricity.
If you have your own business or you want to start a business it is perfect for you. It will power up your property and you help us to protect our nature efficiently and economically as possible. You can also rest assured that this grid tie inverter passed QC inspection because we know that quality is our priority.
For more than 10 years In this field, we can offer a non-stop solution of Grid Tie Inverter with Limiter. With the help of our engineering team, you can request as customization depends only on its sizes, colors, and materials.
At CHISAGE all your requests can be answered so don't forget to contact us now!
Why Choose CHISAGE Grid Tie Inverter with Limiter
High Efficiency
This grid tie inverter offer ≥97.5% in it maximum conversion efficiency. You can rest assured that it can produce high performance.
Flexible to Operate
CHISAGE manufactured this type of inverter can be used indoors and outdoors without worrying about any environmental problems.
Easy to Monitor
Grid Tie Inverter with Limiter is known for being easy to monitor because it is equipped with an LCD screen that you can see the function of every part.
Quick Installation
Our grid tie inverter with limiter can be installed on any building surface. It is fast, easy to install, and offer low maintenance cost
Different Field of Applications
Our grid tie inverter can be applied in different field of application such as
Frontier defense
Pasturing areas
Industrial equipment
Schools
House hold
Military vehicle
Ships and police cars
Satellite communication equipment
Borne equipment and many more.
Multiple Protections Abilities
When you choose our Grid Tie Inverter with Limiter you can rest assured that it is if protected with the following:
High current protections
Low current protections
Over temperature protections
Overload protections
Over-charge protections
Over voltage protections
Over discharge protections
Reverse protection and so on.
Excellent Features when Choosing Grid Tie Inverter with Limiter
CHISAGE always make sure that our grid tie inverter can provide you excellent features depending on your requirements such as:
Offers strong loading capacity
One-time soft starts
Has highly optimized mainboard structures and full bridge rectifier
Can work even at high temperature
Have MPPT built-In solar controller
Equipped with 64-bits DSP that known as intelligent control chip
Easy to switch it power comes from independent system
Made from premium and original electronic components
It signal and internal circuit lines are not welding but base on plug-pull blocks
Offer higher conversion efficiency
Very convenient and easy to use, etc.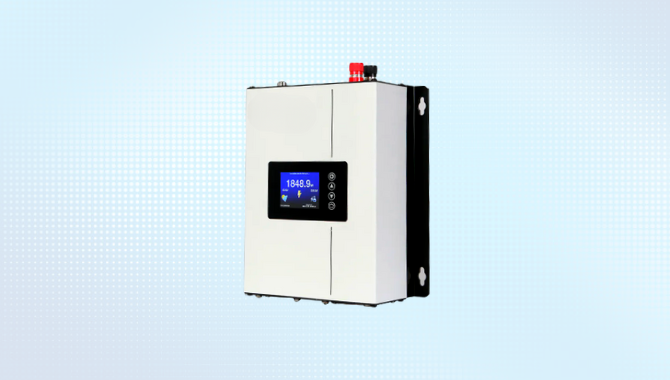 Grid Tie Inverter with Limiter for Various Appliances
This grid tie inverter with limiter are used to provide power in any appliances including
Rice cooker
Refrigerators
Electric fan
Solar power
Speakers
Computer
PC
DVD
Televisions, etc.
Grid Tie Inverter with Limiter for Different Country
As a trusted supplier, we can supply Grid Tie Inverter with Limiter all over the world. Below are the common countries that buy from us:
Europe
Australia
America
Jersey
Eastern Asia
Asia
China
Japan
Nigeria and so much more.
| | |
| --- | --- |
| Color | 700W |
| Input Voltage | 22V up to 60VDC |
| Size | Available in small, large and standard sizes |
| Power source | Solar or electric |
| Output voltage | 85 up to 263VAC |
| Configuration system | Grid – Tie |
| Recommended Environment | Both outdoor and indoor |
| Current types | AC and DC |
| Power | 2800W, 2400W, 2000w, 1600w, 1400W, 1200W |
| Max output | 0.95 |
| Power Factors | 99% |
| Ambient temperature | 40℃ to +65℃ |
| Properties | Dust resistance, Waterproof, , etc. |
| Is Smart Device | Yes |
| Charge Mode | MPPT |
Accessories of Grid Tie Inverter with Limiter
Our inverter is also equipped with different accessories such as
US plug
DE plug
Optimal WIFI
Adjustable power output
Built-in Limiter
DC breaker
TDS time delay Switch and more.
How does it work?
Below is the process of how a grid tie inverter works:
Solar Panel
The solar panel are designed to produce DC. The solar panel is made with Photovoltaic cells which have the ability to convert light into electricity. Meaning when the light of the sun hit the solar panel it creates electricity and then produces DC or direct current.
DC to AC
From direct current it goes to alternating current AC. For explanation, the AC is the equipment that is found in the home like dishwashers, refrigerators, etc. Meaning from the solar panel goes to the inverter or DC and then creates AC where in you can see that all of your appliances work.
Furthermore, if there is excess electricity it will go back into the utility grid. This process known or called as net metering that means the use of a grid tie inverter to reduce electricity bill because there is no excess electricity wasted.
International Certifications
As a trusted and leading supplier of Grid Tie Inverter with Limiter we make sure that it passed international certifications especially for:
CE
RoHS
ISO 9001
SGS
EN50438
VDE-0126 and so on.
Consideration When Choosing CHISAGE as Your Top Supplier
Offers Maintenance Free- Our inverter can be used for more than 15 years but we recommend that proper care is a must. We offer a 1-year warranty and lifetime free maintenance.
After-Sales Service- We have a technical team that assigns to answer all your message and they are online 24/7. If you have any inquiries, or questions regarding, delivery, customization, installations, operations, or even maintenance feel free to contact us. Also if our product has a quality problem you can return that to us after your purchase.
Quality Promise- You can rest assured that all of our Grid Tie Inverters with Limiter offer you high quality, a complete body, and excellent functionality, and we checked all of the items before delivery. Aside from that during the manufacturing process, CHISAGE has a QC team check every detail of the inverter before it is packed.