CHISAGE Lifepo4 Solar Battery
Our lifepo04 solar battery can able to charge much faster compared to traditional batteries. It can charge almost 80% in just one hour, unlike other batteries, which can charge for almost 8 hours. We produce this because it can last longer up to 5 thousand cycles in its life. Aside from that, these batteries are has a weight of 70 up to 80 pounds only.
With the help of our QC team, we make sure that every battery during production process are checked before it goes to you. Not just that, you can rest assured that this battery will only provide you with a little maintenance cost and cannot require water or filling.
With more than 10 years in this field, CHISAGE can manufacture a wide of Lifepo4 Solar batteries that come in wide range of Voltage and sizes. We offer customized services depending on your request. Through the help of our advanced technology and equipment,, all your requests can be fulfilled.
Message us now for inquiries!
CE76120-150
Lifepo4 Solar Battery with 76V 120Ah 150kWh LFP Battery Cluster
Why Choose CHISAGE as Your Lifepo4 Solar Battery Supplier
Professional Team
CHISAGE has equipped with an engineering team, design team, and more. Every one of them is assign to plan, research, and manufactured lifepo4 batteries.
Safety
You can ensure that our batteries are safe to use because we made this from premium quality materials and a compact design. By that, there is no leak will happen and it is safe for you.
Warranty
We offer 1-year warranty or more depending on your bulk order of lifepo4 batteries. Aside from that, we measure the warranty depending on the cycles.
Low Price
Most batteries are expensive but for us, aside from high quality, you can get this for an affordable price.  It is perfect especially if you have a business.
Excellent Advantages
High-Temperature Capabilities. Our Lifepo4 Solar Battery can able to work in temperatures ranging from -20°C up to 60°C.
Higher Discharge Rate. This battery can reduce almost 50% of their capacity configurations.
Equipped with LCD display. Most of our Lifepo4 batteries have digital ones that are designed to show battery voltage, current information, capacity, and more.
Environment Friendly. CHISAGE manufactured this type of battery from non-toxic materials including graphite, iron and coppers. This type of mater,ial is can be recycled and made into other batteries.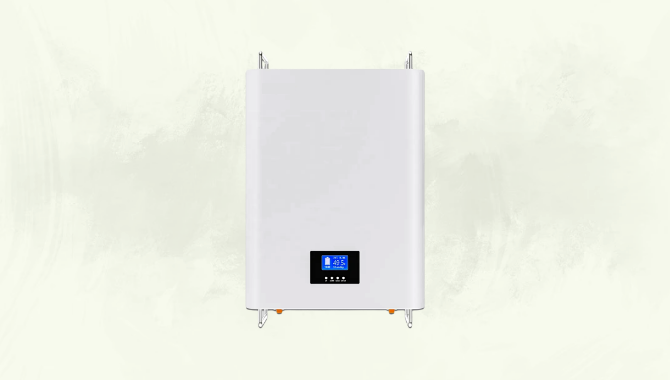 International Certifications
As a trusted supplier, we make sure that all batteries made including lifepo4 solar batteries are passed different international standard certifications including
CE
RoHS Compliant
MSDS
UN 38.3
ISO 9001
ISO 14001
SGS, and more.
Consideration When Choosing the Right Lifepo4 Solar Battery
CHISAGE wants to ensure that you understand and know the right lifepo4 batteries. That is why we write down the following considerations:
Excellent energy density
Make sure that the batteries are non-toxic
Look if the battery can provide a lifetime service
Ensure that the battery has a percent usable capacity
Fast charging life cycle and flexibility, etc.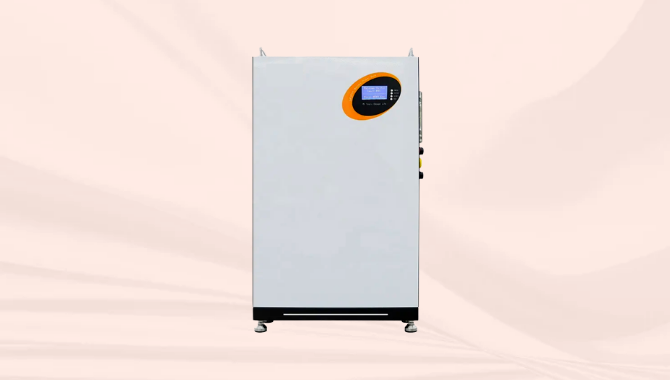 | | |
| --- | --- |
| Type: | Lifepo4 Solar Battery |
| Capacity: | 100AH and 200AH |
| Voltage: | Available in 25.6V, 48v and more. |
| Working Range: | 21.6 to 29.2V and 40.5 to 54.75V |
| Working Temperature: | Charge from 0 to 55 °C and discharge -20 to +60°C |
| Storage temperature: | -20 up to+35°C |
| IP Grade | IP54 |
| Nom. Capacity: | 2.56KWH and 4.8KWH |
| Max. charge | 50A |
| Max. Discharge: | 100A |
| Cycle Life | >6,000 and more |
| Cooling | Nature |
| SOC Accuracy | <8% |
Production Process of Lifepo4 Solar Batteries
In the production process of these batteries, we are using an automatic laser spot welding machine. This machine can be able to provide:
Fast welding speed capacity
Small workpiece deformations
Heat-affected zone
Good consistency
High degree of automation and so on.
Lifepo4 Solar Batteries Accessories
The lifepo4 battery are made with different accessories and the most common of these are:
LCD display
Battery indicator
Self develop BMS system, etc.
Different Featured of Lifepo4 Solar Batteries
These batteries can provide you with excellent features including:
Simple to install
Save more space
Convenient to use
Wall-mounted appearance
Round-trip efficiency
High power and so on.
Lifepo4 vs. Lithium Ion Solar Batteries
Lithium-iron battery has a slight edge compared to Lithium-ion batteries. That is why the quality of the two would matter by lifepo4 storm because it cannot catch fire and overheated. Aside from that lifepo4 batteries are made from non-toxic materials, which cannot be hazardous in nature, while Lithium-ion is more hazardous and cannot be safe.
How many years will LiFePO4 batteries last? 
Lifepo4 battery can work for more than years but proper care is a must. It is famous for different kind of batteries which make them perfect for you to choose. In the range of applications, this battery is highly demand due to it is long-lasting and made from robust constructions.