10Kw Solar Inverter
CHISAGE 10kW solar inverter is your ideal choice to deliver more reliable power from your solar energy system. It is manufactured to meet the high demands of the solar industry. Before leaving our factory, we ensure each inverter is of high durability.
97% high-efficiency
Flexible installation
Smart monitoring capabilities
Proven durable & reliable
Your Leading 10Kw Solar Inverter Manufacturer
CHISAGE is committed to meeting your specific 10kW inverter needs. We have experienced engineering team who can work with you. The enclosures, communication protocols, and other specifications can be customized.
We take quality control very seriously for every solar inverter. We also have a rigorous process in place to ensure that all inverters meet the highest reliability standards. And to ensure that they operate flawlessly for years, we use only the best components & materials.
Select our 10kW solar inverters for your solar energy source and witness its dependable performance.
Ideal Choice for Solar Energy Industry
Here are just a few of the reasons why the 10KW solar inverter is the perfect for your solar power system:
Power Output: With 10KW power, it is capable of converting a large amount of DC power from your solar panels into usable AC power for your businesses.
Versatility: The 10kW inverters can also accommodate any solar panel configurations and mounting systems. This makes installation easier.
Monitoring Capabilities: Since equipped with smart monitoring capabilities, it allowing you to track your system's energy production in real-time. This enables to quickly identify issues that may arise.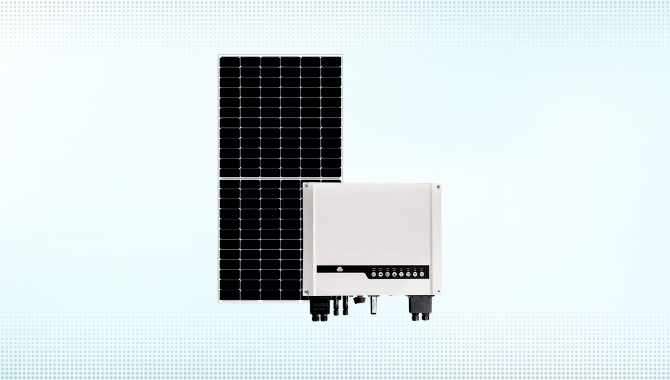 Technical Specifications: 10Kw Solar Inverter
| | |
| --- | --- |
| AC Output Power | 10,000 watts |
| Nominal DC Input Voltage | 600 volts |
| Maximum DC Input Voltage | 1,000 volts |
| Maximum DC Input Current | 24 amps |
| Efficiency Rating | 98% |
| European Efficiency Rating | 97.6% |
| Cooling Method | Fan cooling |
| Weight | 45 kg |
| Dimensions | 680 mm x 530 mm x 245 mm |
| LCD Display | Yes |
| Monitoring Capabilities | Yes |
How does a 10kW inverter differ from other sizes of inverters?
Primarily in terms of its power output capacity. The 10kW inverter is designed to handle a max 10,000 watts AC power. Therefore, it is suitable for medium to large-scale solar power systems. Smaller inverters, such as 1kW or 3kW, are commonly used in residential solar electricity systems.
What communication interfaces are available with your 10kW solar inverters?
We offer several communication interfaces. It typically includes Ethernet and RS485. Both are commonly used in the solar energy industry for data transmission and monitoring purposes.
What is the warranty period, and what kind of customer support is available after purchase?
We provide a standard warranty period of 5 years on our products.
For customer support, we can assist you before and after purchase. Our support services include technical assistance, troubleshooting, and repair services.