Recently, CHISAGE ESS successfully completed the 133rd China Import and Export Fair (Canton Fair), achieving a successful result and emitting strong brand vitality.
As a barometer and pointer of China's foreign trade, the 133rd Canton Fair welcomed the largest number of exhibitors in its history. The exhibition area was expanded to 150,000 square meters, with approximately 350,000 offline exhibitors, including over 9,000 new exhibitors from more than 220 countries and regions. Buyers from domestically and internationally represented a wide range of industries.
At the Canton Fair, CHISAGE ESS displayed its independently developed Mars series hybrid inverters, on-grid inverters, off-grid inverters, PACK batteries, portable power stations, and container ESS. These products, which met various quality and efficiency requirements, received great attention from both domestic and foreign exhibitors, who showed great interest in CHISAGE ESS's storage products. Many foreign buyers stopped at our booth and held business negotiations with us, deeply communicating their cooperation needs.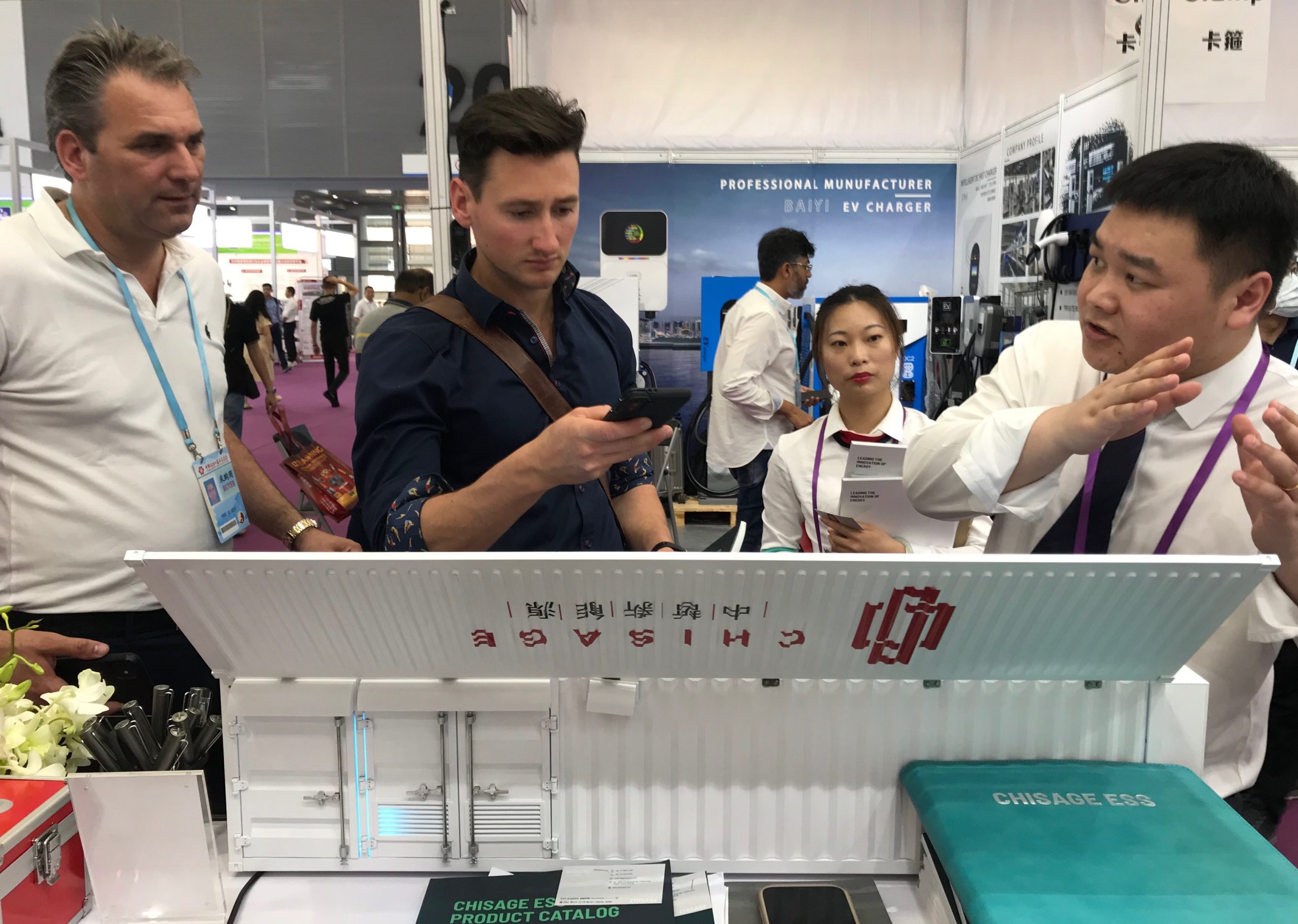 At the same time, our colleagues participating in the fair accepted interviews from Southern Finance Omnimedia, Guangzhou Government, and Guangdong TV, introducing the situation of our participation in the fair, the advantages of our products, and our one-stop energy solutions. This opportunity was used to convey our company's development plans and vision, further enhancing the popularity and influence of CHISAGE ESS.
In the future, CHISAGE ESS will continue to work hard in the field of research and development and product innovation, continuously improve the strength of its own brand and core competitiveness, explore more extensive markets, and expand international cooperation.