On 5 June 2023, the first hybrid inverter was launched in CHISAGE ESS's own factory and the groundbreaking ceremony was held, with the Chairman of Chisage Group leading the crowd to witness a milestone moment in the history of CHISAGE ESS.
As a company focused on providing new energy solutions, we have always adhered to the philosophy of "customer first, pursuit of essence and continuous innovation", and are committed to bringing high-quality and high-performance energy storage products and services to our customers. In the development and manufacturing of inverters, we have an efficient and professional international R&D team, using the most advanced technology and equipment to ensure that all test data of inverters meet the highest performance standards.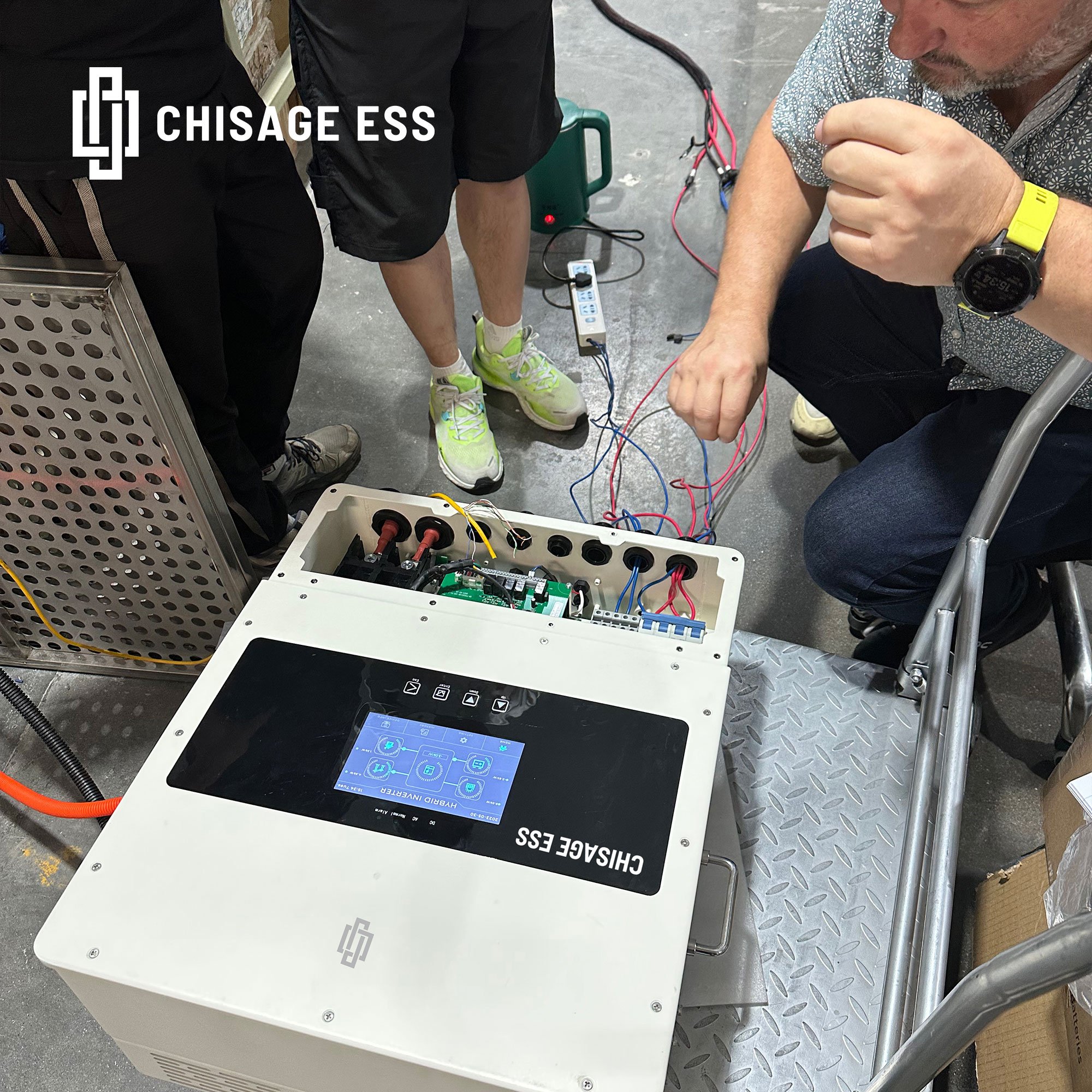 With months of hard work, we have completed the industry's top difficulty IP65 three-phase low-voltage energy storage inverter 5-14kW technology, and the production line is fully capable of batch production.
In the future, CHISAGE ESS will continue to invest in R&D resources and capital, and continue to innovate and grow in a challenging environment, in order to bring CHISAGE ESS products to all corners of the world and provide more stable, safe, efficient and sustainable clean energy to the world.